Kia Optima Hybrid: Evaporative Emission Control System / NVLD(Natural Vacuum Leakage Detection) Description and Operation
NVLD(Natural Vacuum Leakage Detection) is located between the canister and the fuel tank air filter. NVLD is to detect leaks equivalent to a 0.5 mm hole in the fuel tank, canister and hoses. When the engine has been running, the temperature of the fuel in the fuel tank is raised slightly. When the engine is shut off, the temperature of the fuel should drop. The ideal gas law states that in a sealed system the pressure drops proportionately to a drop in temperature.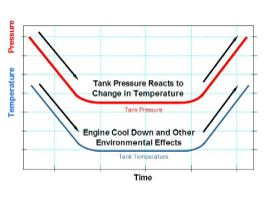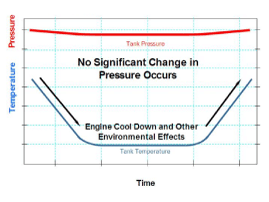 While the engine is shut off, ECM monitors a pressure switch that is built into the NVLD for detecting slight drop in pressure. If the switch change is not detected after an engine shut down, it assumes there is a leak in the sealed system.
Removal 1. Turn the ignition switch OFF and disconnect the battery negative (-) cable. 2. Lift the vehicle. 3. Disconnect the canister close valve connector (A). 4. Disconnect the ventilation hose (B) ...
Specification Pressure [kPa (kgf/cm?, in H2O)Output Voltage (V)-6.67 (-0.068, -26.8)0.502.5+6.67 (0.068, 26.8)4.5 ...
Other information:
Troubleshooting SymptomSuspect AreaRemedy (Refer to page)Water leaks from sunroofDeteriorated roof lid weatherstripReplaceExcessive roof lid-to-body clearance and improperly fitted weatherstripAdjustWind noise around sunroofLoose or deformed deflector, gaps in body workRe-tighten adjust or replaceNoise ...
Inspection Driver Door Lock Switch Inspection 1. Disconnect the negative (-) battery terminal. 2. Remove the front door trim panel. (Refer to the BD group - "Front door") 3. Disconnect the connector from the power window switch module. 4. Check for continuity between the terminals in each switch position ...
© 2021 Copyright www.koptimatfhev.com