Kia Optima Hybrid: Evaporative Emission Control System / NVLD(Natural Vacuum Leakage Detection) Description and Operation
NVLD(Natural Vacuum Leakage Detection) is located between the canister and the fuel tank air filter. NVLD is to detect leaks equivalent to a 0.5 mm hole in the fuel tank, canister and hoses. When the engine has been running, the temperature of the fuel in the fuel tank is raised slightly. When the engine is shut off, the temperature of the fuel should drop. The ideal gas law states that in a sealed system the pressure drops proportionately to a drop in temperature.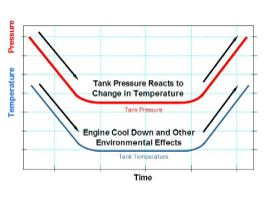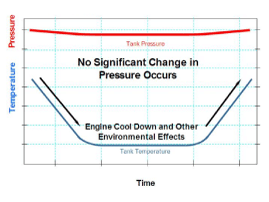 While the engine is shut off, ECM monitors a pressure switch that is built into the NVLD for detecting slight drop in pressure. If the switch change is not detected after an engine shut down, it assumes there is a leak in the sealed system.
Removal 1. Turn the ignition switch OFF and disconnect the battery negative (-) cable. 2. Lift the vehicle. 3. Disconnect the canister close valve connector (A). 4. Disconnect the ventilation hose (B) ...
Specification Pressure [kPa (kgf/cm?, in H2O)Output Voltage (V)-6.67 (-0.068, -26.8)0.502.5+6.67 (0.068, 26.8)4.5 ...
Other information:
Description Through the development of electric compressors, fuel efficiency is improved and air conditioner can be implemented when the engine stopped.Operation Principle Compression Part One of the scrolls is fixed, while the other orbits eccen trically without self-rotating, thereby to trap and pump ...
Component Location 1. Instrument cluster assembly2. Seat belt switch3. Vehicle speed sensor4. Engine coolant temperature sender5. Oil pressure switch6. Brake fluid level warning switch7. Parking brake switch8. Door switch 9. Fuel gauge sender10. Trunk lid open switch11. Wheel speed sensor12. ABS ECU ...
© 2023 Copyright www.koptimatfhev.com