Kia Optima Hybrid: Evaporative Emission Control System / NVLD(Natural Vacuum Leakage Detection) Description and Operation
NVLD(Natural Vacuum Leakage Detection) is located between the canister and the fuel tank air filter. NVLD is to detect leaks equivalent to a 0.5 mm hole in the fuel tank, canister and hoses. When the engine has been running, the temperature of the fuel in the fuel tank is raised slightly. When the engine is shut off, the temperature of the fuel should drop. The ideal gas law states that in a sealed system the pressure drops proportionately to a drop in temperature.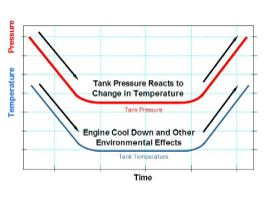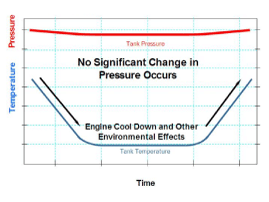 While the engine is shut off, ECM monitors a pressure switch that is built into the NVLD for detecting slight drop in pressure. If the switch change is not detected after an engine shut down, it assumes there is a leak in the sealed system.
Removal 1. Turn the ignition switch OFF and disconnect the battery negative (-) cable. 2. Lift the vehicle. 3. Disconnect the canister close valve connector (A). 4. Disconnect the ventilation hose (B) ...
Specification Pressure [kPa (kgf/cm?, in H2O)Output Voltage (V)-6.67 (-0.068, -26.8)0.502.5+6.67 (0.068, 26.8)4.5 ...
Other information:
Calibration Procedure If the compass has been calibrated or set to variance zone number incorrectly, or you are driving in specific places (tunnel, parking lot in building, underground parking lot, near transformer substation, etc.), the below conditions may occur. • The display read "C". • The compass ...
Description 1. Function • By detecting the pressure, temperature, acceleration, and battery condition, transmit information to ECU by a wireless RF. • Wheel location is recognized by comparing the Wheel Pulse of ECS (ABS) and acceleration values of the sensor (High Line). 2. Structure and features ...
© 2022 Copyright www.koptimatfhev.com