Kia Optima Hybrid: Engine Control System / NVLD(Natural Vacuum Leakage Detection) Description and Operation
NVLD(Natural Vacuum Leakage Detection) is located between the canister and the fuel tank air filter. NVLD is to detect leaks equivalent to a 0.5 mm hole in the fuel tank, canister and hoses. When the engine has been running, the temperature of the fuel in the fuel tank is raised slightly. When the engine is shut off, the temperature of the fuel should drop. The ideal gas law states that in a sealed system the pressure drops proportionately to a drop in temperature.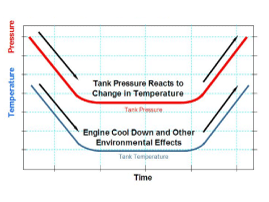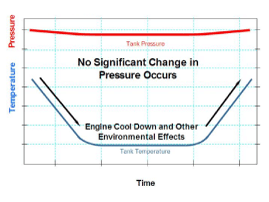 While the engine is shut off, ECM monitors a pressure switch that is built into the NVLD for detecting slight drop in pressure. If the switch change is not detected after an engine shut down, it assumes there is a leak in the sealed system.
Inspection 1. Turn the ignition switch OFF. 2. Disconnect the OCV connector. 3. Measure resistance between the OCV terminals 1 and 2. 4. Check that the resistance is within the specification. Specification: ...
Specification Pressure [kPa (kgf/cm?, in H2O)Output Voltage (V)-6.67 (-0.068, -26.8)0.502.5+6.67 (0.068, 26.8)4.5 ...
Other information:
Description The hydraulic system consists of oil, an oil filter, oil pump, and a valve body (valves and solenoid valves). The machanical oil pump is in the transaxle and is mechanically turned by the input shaft of the transaxle. The electric oil pump is turned by an electrical motor and is mounted on ...
Special Service Tools Tool (Number and Name)IllustrationApplicationFuel Pressure Gauge(09353-24100)Measuring the fuel line pressureFuel Pressure Gauge Adapter(09353-38000)Connection between the delivery pipe and the fuel feed lineFuel Pressure Gauge Connector(09353-24000)Connection between the Fuel Pressure ...
© 2021 Copyright www.koptimatfhev.com