Kia Optima Hybrid: Air Conditioning System / Electric A/C compressor Description and Operation
Through the development of electric compressors, fuel efficiency is improved and air conditioner can be implemented when the engine stopped.
Compression Part
One of the scrolls is fixed, while the other orbits eccen trically without self-rotating, thereby to trap and pump refrigerant in the pockets between the scrolls.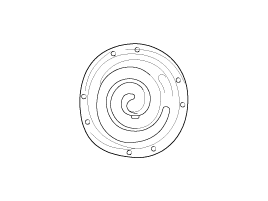 Motor Part
Convert electric power into a mechanical motion with Brushless DC Motor.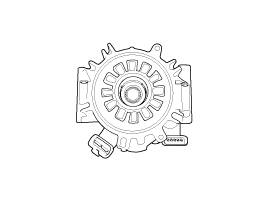 Control Part
Convert direct current to 3-phase alternating current and alter the compressor speed in cope with cooling demand.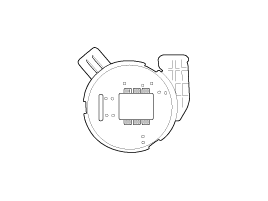 Components 1. Control Part2. Motor Part3. Compression Part ...
Removal 1. If the compressor is marginally operable, run the engine, and let the air conditioning work for a few minutes, then shut the engine off. 2. Shut off the high voltage circuit.(Refer to Hybrid ...
Other information:
Removal 1. Remove the cylinder head cover. 2. Set No.1 cylinder to TDC/compression. a. Turn the crankshaft pulley and align its groove with the timing mark "T" of the lower timing chain cover. b. Check that the mark(A) of the CVVT sprockets are in straight line on the cylinder head surface as shown in ...
Front wheel alignment When using a commercially available computerized wheel alignment equipment to inspect the front wheel alignment, always position the vehicle on a level surface with the front wheels facing straight ahead. Prior to inspection, make sure that the front suspension and ...
© 2021 Copyright www.koptimatfhev.com